What is CASA?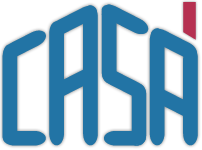 The Computer Architecture Student Association (CASA) is an independent student-run organization with the express purpose of developing and fostering a positive and inviting student community within computer architecture. Created by students for students, CASA aims to support the student community throughout the demanding years of academic study.
How to get involved!
To learn more about CASA and get involved with the community, resources, and upcoming events, please fill out this online form.